Hard Disk Recovery Services
Data can be recovered from the following items:
Hard disk drives for desktops, laptops, servers and raid arrays.
Microsoft Windows OS, NT, XP, Vista, Windows 7, Windows 8, DOS, FAT, NTFS and Windows Server
Apple Mac OS, NetWare OS/2, UNIX and DOS
USB memory sticks, SD cards and solid-state hard disks.
Digital cameras, digital storage media, micro hard drives, flash memory, thumb and pen drives.
Removable media CD-ROM, DVD, Zip and Jaz drives
Database files MDB, PST and more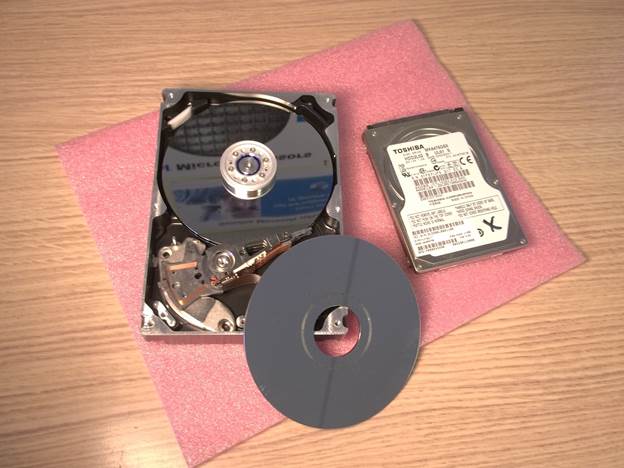 Procedure for recovery
1) Complete your Service Agreement Form and Payment Form (Click here for your Service Agreement)
Place your disk or other storage device in an anti-static bag and container/shipping box that provides adequate packaging/ shock protection for shipping .
Be sure to include the original completed service agreement and payment form with the drive or equipment itself.
If you require sending the complete laptop, netbook or computer please contact us in advance by email for further instructions and information.
2) Send To: (See bottom of page for shipping label)
Komputech Data Recovery,
586 County Road 8,
Picton, Ontario K0K 2T0
Canada
Phone: (613) 476 – 7523
Customer service: (888) 566 – 7883 or (888) Komputech
Fax: (613) 476 – 3481
email: recovery@komputech.com
3) Your disk drive or other device is examined at our facility, we will then contact you via email.
4) With our report back, you will be informed about the prognosis of your drive and recovery possibility.
5) You decide on the course of action and agree to complete recovery. (Full payment required)
6) We ship to you the restored data on the media you choose. (costs dependent on customer choices) Shipping and handling is then charged to send item(s) back to the customer.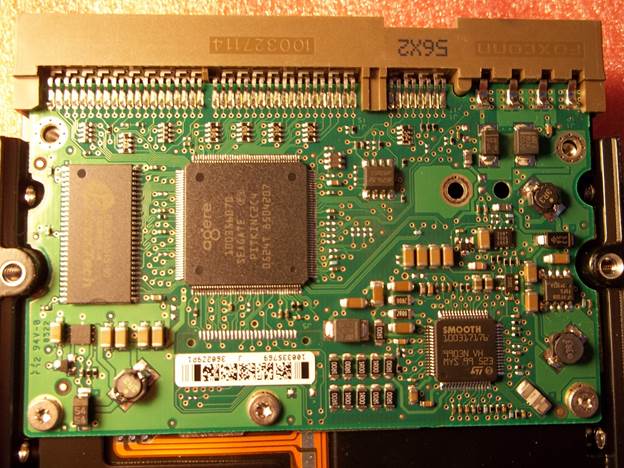 Estimate of costs
We will do an examination of the hard disk for $50. After the examination we will tell you what is wrong with your disk drive, and the probability of data recovery.
After the examination the charge for recovery is $750 per drive or $200 for flash memory and USB drives. If there is a need for parts you will be told the cost in advance before the repair, all subject to your approval. An expedited express service is available for additional cost.
Standard IDE/SATA drives for desktops and laptops
A total cost of $800 ($50 examination + $750 recovery) for standard IDE/SATA desktop or laptop hard disk recovery. All taxes extra.
Additional charges are incurred if parts are necessary for repair.
For some repairs we may require what is called a donor drive.
This drive is an exact match to your current drive that we must locate specifically to use for replacement parts. Since this drive must match exactly it can cost more than a standard every day drive off the shelf. This happens because your current drive may no longer be manufactured or possible to obtain easily.
After the examination we inform the customer if parts are necessary.
Standard cost for recovery on USB memory sticks and other devices
The standard cost for data recovery on USB memory sticks is $200 depending on the type of damage. After the examination we will inform you of the details for the repair and costs involved. The $50 examination charge also applies.
A total cost of $250 ($50 examination + $200 recovery) all taxes extra.
Raid 0 or RAID 5
If you are drives are in a RAID configuration we charge the standard price per drive in the RAID array. The repair will be based on the number of drives and array size. This type of repair requires more time and is more difficult.
Generally each of the drives in the array must be imaged and the defective drive repaired. Software is used to reassemble the array then the final images extracted to allow the data to be retrieved. A newly constructed array may be required in some cases.
Different variables need to be reviewed during the examination of the array to determine the damage and cost for recovery.
The customer is informed and the examination is reviewed with them.
EnCase Certified Forensic data recovery for law/court cases
If your hard disk is used in a court case write blockers are required to keep it undisturbed and clean, the drive is stored in a vault while not in recovery process to maintain the custody chain. These drives require special care as they are kept separately and treated differently from standard recovery hard disks. Be sure to correctly indicate this status. Since data recoveries with write blockers require extra time and skill due to the nature the operation these are more difficult.
This type of recovery costs $1200 plus parts as needed and up to 7 days for tests.
If you require this type of recovery please make sure to indicate Forensic Data Recovery so that the drive will be handled appropriately.
You can print this page and cutout the section below for a shipping label:
Komputech Data Recovery,
586 County Road 8,
Picton, Ontario K0K 2T0
Canada Special Instructions: ________________________
Phone: (613) 476 – 7523
______________________________________________________________________________________________________________________________________
Customer service: (888) 566 – 7883 or (888) Komputech
Fax: (613) 476 – 3481
email: recovery@komputech.com